THUNDERSTORM OVERSHADOWS RACE DAY 1 IN VILANOVA I LA GELTRU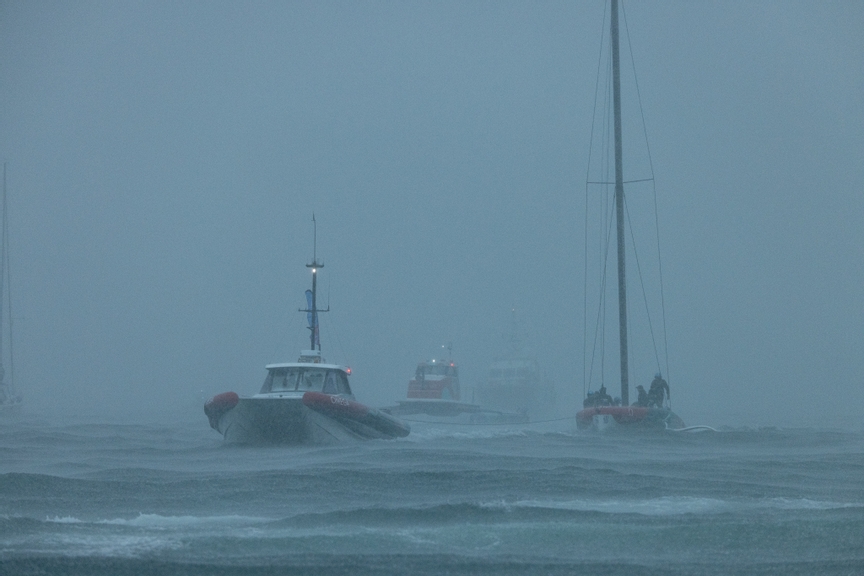 The long-anticipated start of racing in the 37th America's Cup cycle was overshadowed quite literally by a strong thunderstorm that swung past Vilanova i La Geltrú drenching the fleet of AC40's hoisting sails and sucking the wind from the area leaving Race Director no option but to cancel sailing for the day and get the boats back to the dock.
A decision well understood and agreed by Emirates Team New Zealand helmsman Nathan Outteridge.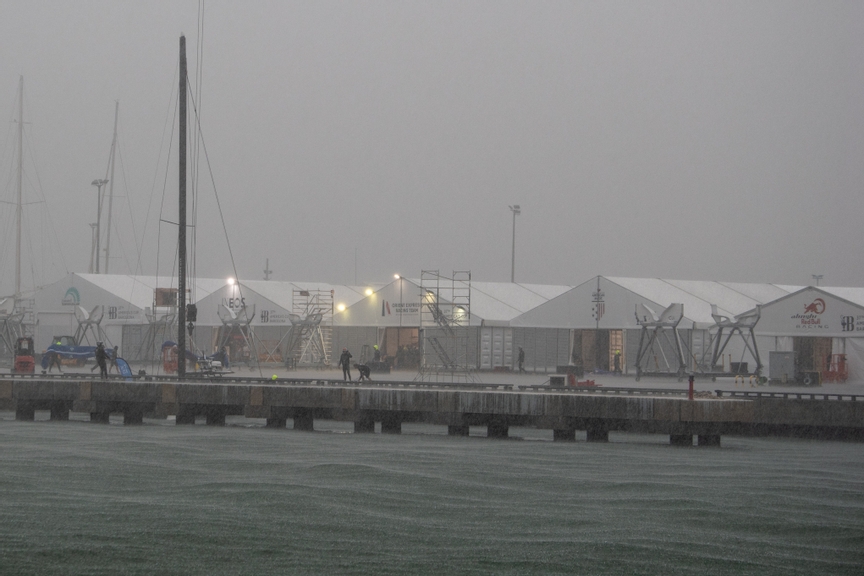 "It was good to give racing a chance. We all want to be here and we all want to race. It would have been nice if the weather was better." explained Outteridge.
"It was pretty wet when we got out there, it was about 10-11knots when we were hoisting the sails, but by the time we cut off from the chase boat and got going it was only 4 or 5 knot with rain everywhere. After about 10 minutes Iain Murray realised this not the place to be for everyone and got us all back in.
We will get back in to it tomorrow, everyone is just excited to race, practice racing has been fun and we just want to get into it."
And that is what everyone is anticipating tomorrow with an improved and dryer forecast expected.