EMIRATES TEAM NEW ZEALAND TO PURCHASE 10 ELLIOTT 7'S FOR RNZYS MASTERCARD YOUTH TRAINING AND PERFORMANCE PROGRAMMES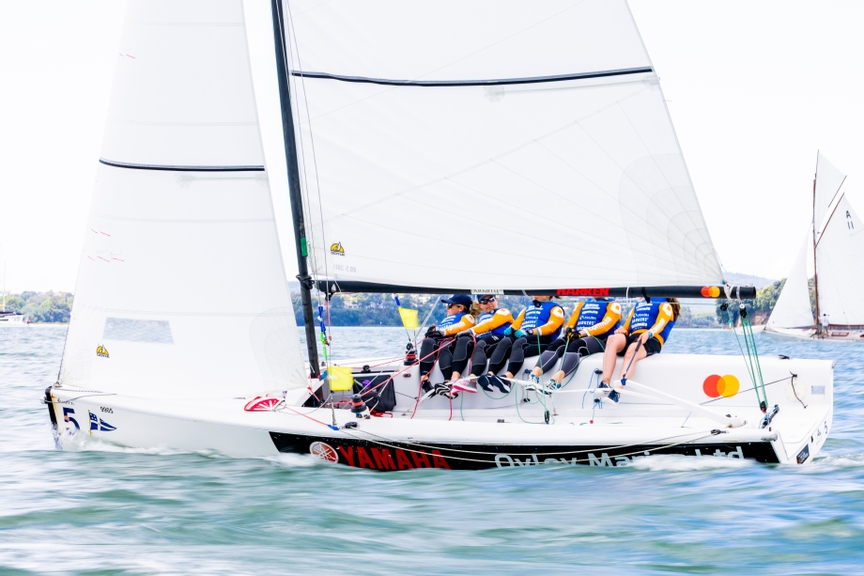 Emirates Team New Zealand is directly investing in the future of New Zealand's world class sailing talent by purchasing a renewed fleet of ten Elliott 7's yachts for the Royal New Zealand Yacht Squadron's Mastercard Youth Training Programme (YTP) and Performance - Programmes which have long been globally regarded as world leading Youth Training for performance keel boat sailors.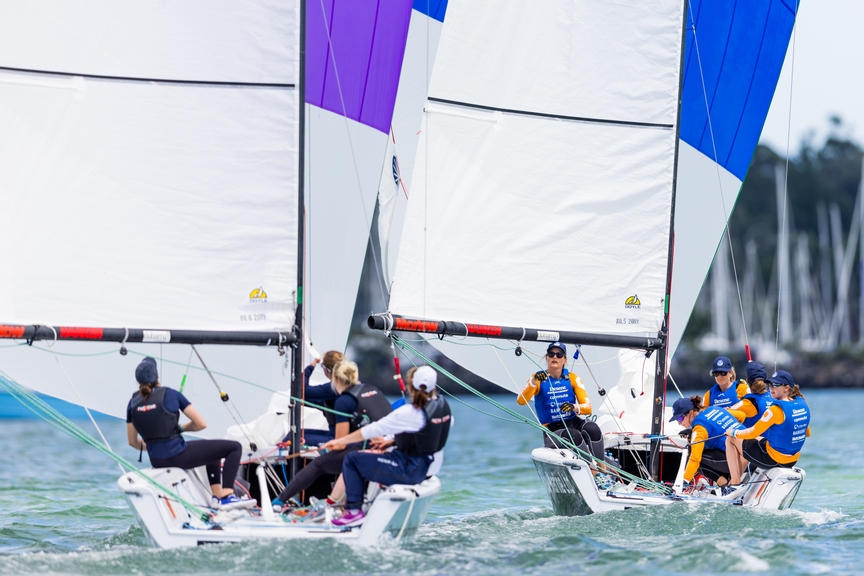 PHOTOS PROVIDED BY LIVE SAIL DIE
The RNZYS Mastercard Youth Training scheme is now in its 36th year, starting in 1987 and has had over 1200 sailors graduate through the programme in this time. It has produced a long list of some of the world's top sailors, most recently the likes of Nick Egnot-Johnson 2022 Open Match Racing World Champion,and Celia Willison second in the 2022 Women's Match Racing World Championship, who are among many graduates carving a successful path on the international stage.
The investment by Emirates Team New Zealand is a continuation of its support of the development of youth sailing with its representative yacht club over the years.
Emirates Team New Zealand CEO Grant Dalton explained the importance of supporting the RNZYS Mastercard Youth Training Programme. "This programme is one of the cornerstones of the development of New Zealand sailing talent, it is the pathway from teenage enthusiasts to high-performance sailors in New Zealand, and around the world. And it has been this way for many years. So, we are happy to be able to continue to support it by refreshing the fleet of Elliott 7's, the legacy of which will go well beyond the physical boats themselves."

Royal New Zealand Vice Commodore, and Chair of Sailing, Gillian Williams is thrilled to be prioritising and continuing the Mastercard Youth Sailing Programme through this investment by Emirates Team New Zealand.
"The Mastercard Youth Training Programme and the RNZYS Performance Programme have been hugely successful for well over 30 years now. It is a significant foundation of the club, its growth, and its future. So, by doing this we can fully commit to and endorse the long-term advancement of the programme and supporting the pathway from kids to young adults by promoting excellence in sailing ability and importantly our focus on building good people through their development in sailing."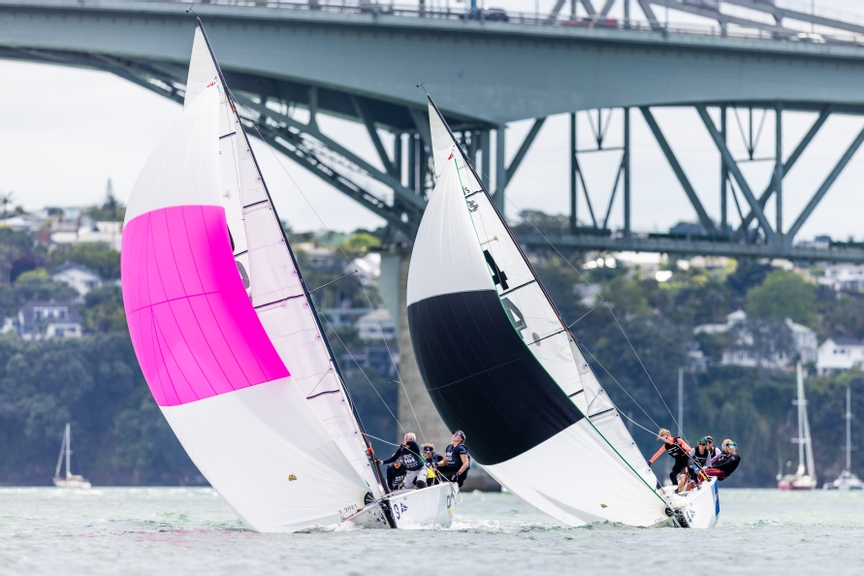 RNZYS Commodore Andrew Aitken said "I am absolutely delighted by the investment that Emirates Team New Zealand are making to support these programme and offerings of our club. The enduring legacy of this new fleet – The Team New Zealand Elliott 7's , will shape the future sailors of today and tomorrow."
The Elliott 7s have proven to be an ideal and reliable all-round performing boat for the RNZYS Youth Training Programmes, Learn to Sail Programmes, Kids Programmes, Outreach Programmes and Corporate Programmes for the past 13 years so are in need of an upgrade when considering the next generation of sailors wanting to grow their competitive sailing to the highest level.
The Elliott 7s class designer Greg Elliott has been a significant advocate for the RNZYS Mastercard Youth Training Programme from its inception in 1987. Elliott will project manage the supply and commissioning of the new fleet for the RNZYS, which is expected to be delivered in February 2024 where RNZYS Performance Sailing Manager Zak Merton will manage the respective training and racing programmes, himself a graduate of the Mastercard Youth Training Programme and Performance Programme.
"The skills and connections I developed through the programme have played a key role in my success and allowed me to travel the world pursuing my passion. Now, as the Performance Sailing Manager and head coach for both the Mastercard Youth Training Programme and the Performance Programme here at the RNZYS I am thrilled at the opportunity to continue to grow the programme from the already high level it has achieved. The support of Emirates Team New Zealand to provide us a new fleet of Elliotts is absolutely incredible and I can't wait to get the teams out training and sailing on these boats next year!"