ON WATER TESTING PROGRAM BEGINS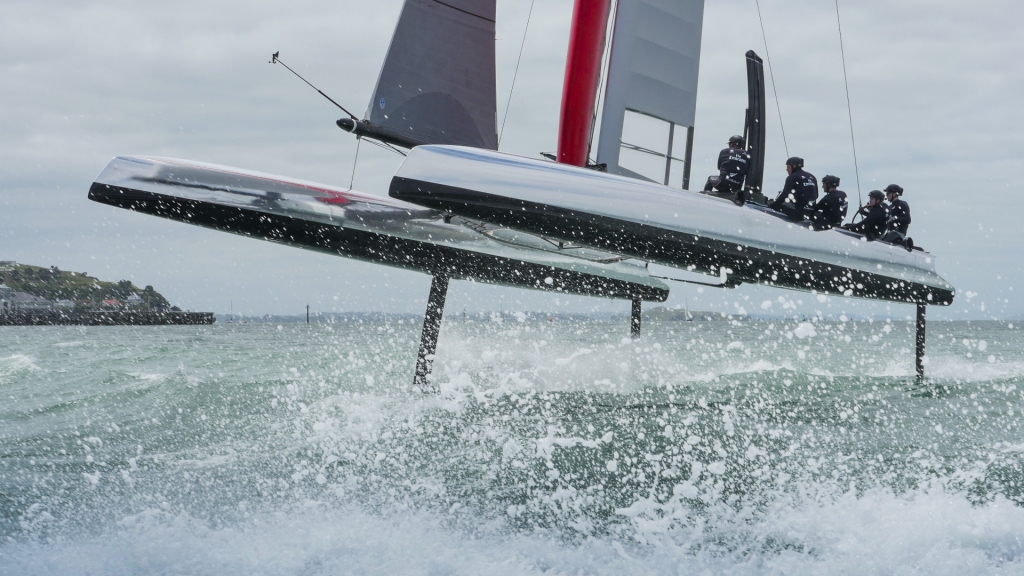 Emirates Team New Zealand ticked off another major milestone of their 35th America's Cup today, launching the first test boat in Auckland today.
The silver and red boat is formerly Luna Rossa's AC45 test boat, which has been loaned to the Emirates Team New Zealand by the Italian syndicate.
While it is an exciting occasion for the team having the boat touch the water, the reality is it will take a few days to perform systems tests and gear checks before the real testing begins.
"There are a lot of people across all departments in the team that are chomping at the bit to finally get out on the Hauraki Gulf testing an America's Cup yacht again," said skipper Glenn Ashby.
"The really exciting thing, other than flying around at some pretty insane speeds will be that we are finally going to be sailing back in home waters and showing the public just how awesome these boats are up close again."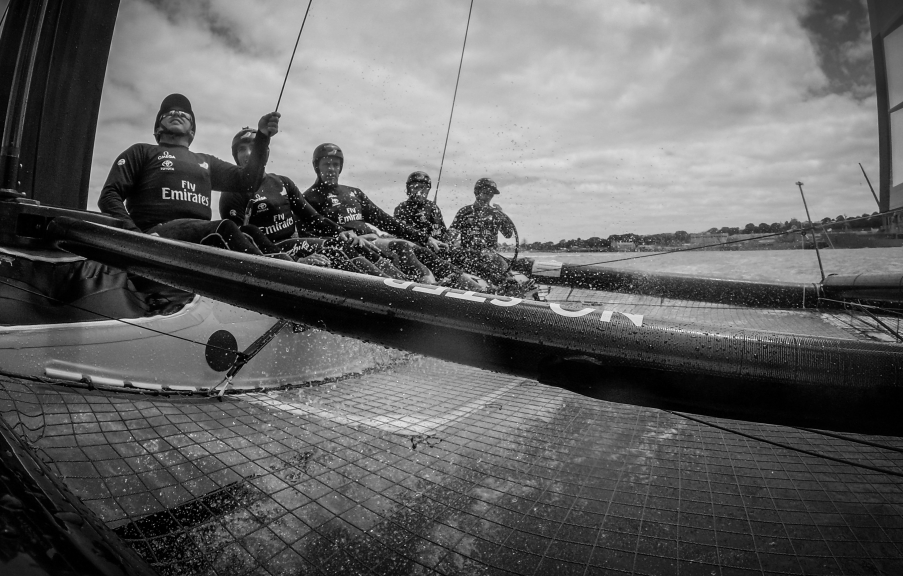 The goal over the next few months for the test boat is to run through an immensely structured testing program with the sailors and designers implementing their learning's and development into the next test boat due out early next year.
The sense of occasion is not lost on Team Chief Operations Officer Kevin Shoebridge,
"Really this milestone is an accumulation of a huge amount of hard work by everyone in the team, especially the shore guys, but also the fantastic support that Luna Rossa have provided to us."
The launch of the boat caps off what has been a quietly successful year for the team.
"Our year has been a solid one," continued Shoebridge. "We have been quietly grafting away in the background, our sailors have been performing leading the Louis Vuitton America's Cup World Series, we have signed some significant sponsorship deals, our designers have been relentlessly developing and refining, we have moved our entire operational base, Pete and Blair have been named the ISAF sailors of the year, and now we have our initial test boat on the water."
Here is looking forward to an even better 2016